Molecular and Therapeutic Innovation
Head : Pr Marie-Claude VIAUD-MASSUARD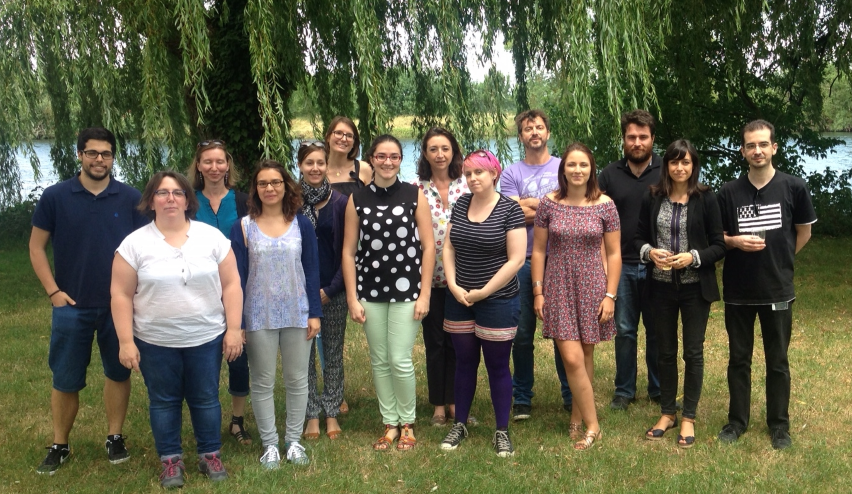 The team studies the synthesis of nitrogen heterocycles (chemical compounds whose carbon chain, cyclic, has one or more nitrogen atoms) with the aim to develop innovative methods of synthesis and application interface with biology.
Our scientific strategy is based on the study of interactions between small chemical molecules and biological processes involved. Our work aims:

• Design by molecular modelling and synthesis of innovative heterocyclic structures to advance the methodological aspects of synthesis, and to contribute to understanding the basic mechanisms of cell proliferation in the context of the fight against cancer

• Design of new antibody-drug conjugates

• Study by physiochemical analyses of monoclonal antibodies aggregates.


Actualités
Juil 2016 : Nous accueillons VINAS SIMON Miquel, étudiant ERASMUS en 4 ème année de Pharmacie à l'Université de BARCELONE (Espagne) pour un stage de 3 mois "Synthèse de linkers pour la bioconjugaison".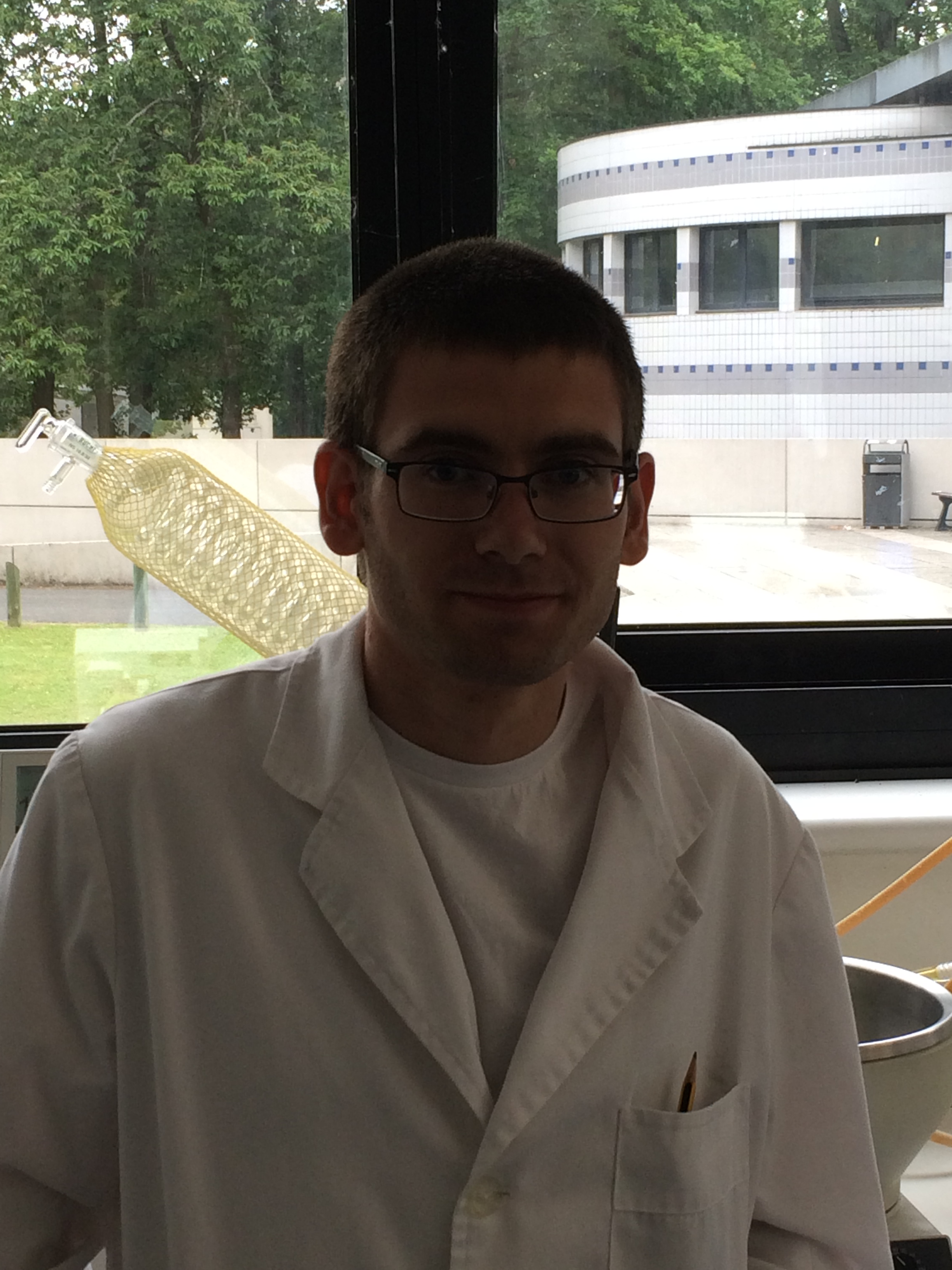 Fév 2016 : Nous accueillons Clara Esnault en stage Licence Pro de 4 mois, qui travaillera sur l'évaluation biologique d'anticorps, d'immunoconjugués (ADC) et de petites molécules, sur modèles cellulaires de cancer du sein, en collaboration avec le Dr. Emilie Allard-Vannier (MCF, NMNS EA6295).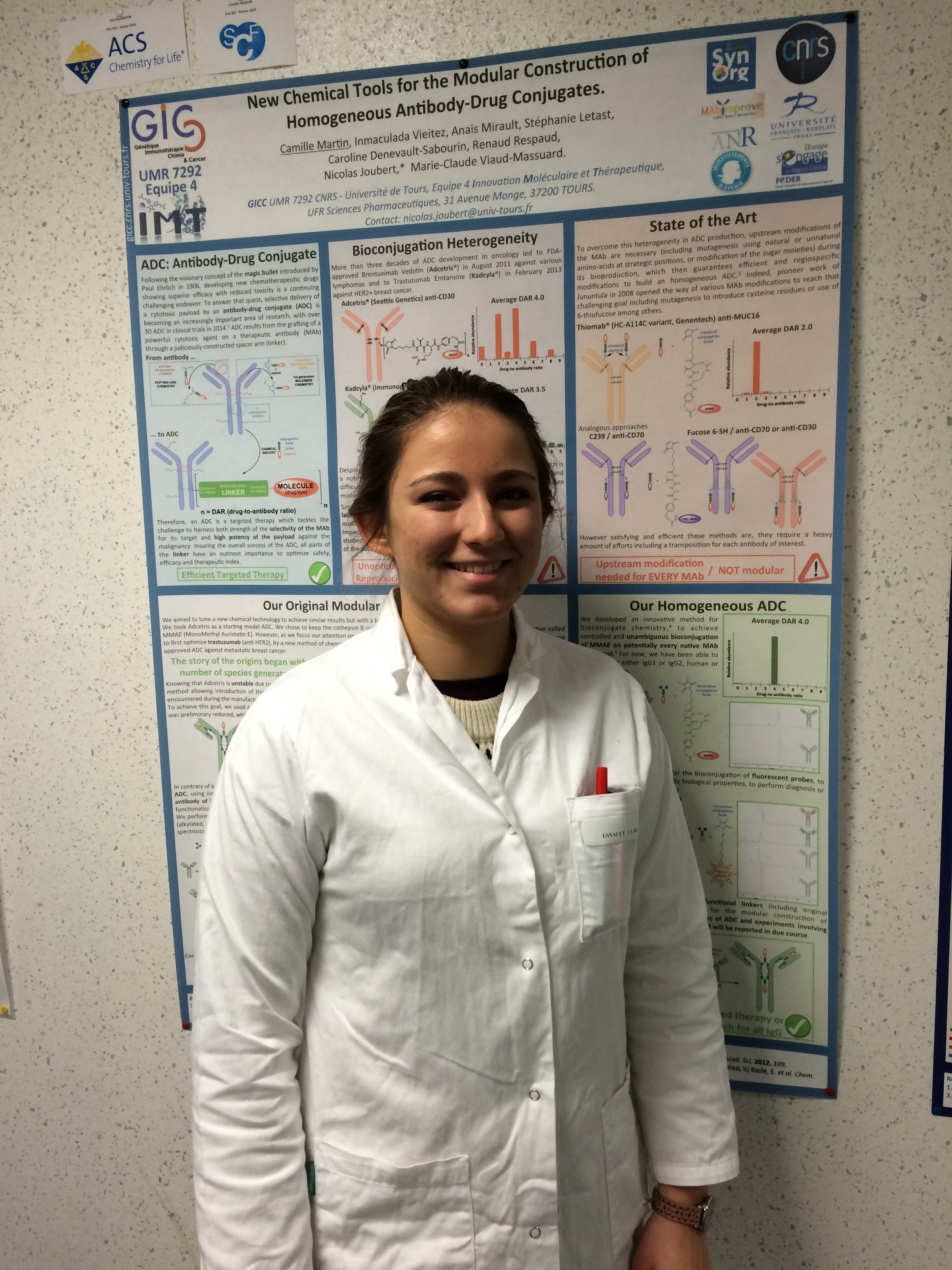 Fév 2016 : Bruno Oyallon, a rejoint notre équipe pour 6 mois de stage de Master 2 sur le développement de nouveaux inhibiteurs de l'oncoprotéine Pim-1, en collaboration avec l'ICOA d'Orléans.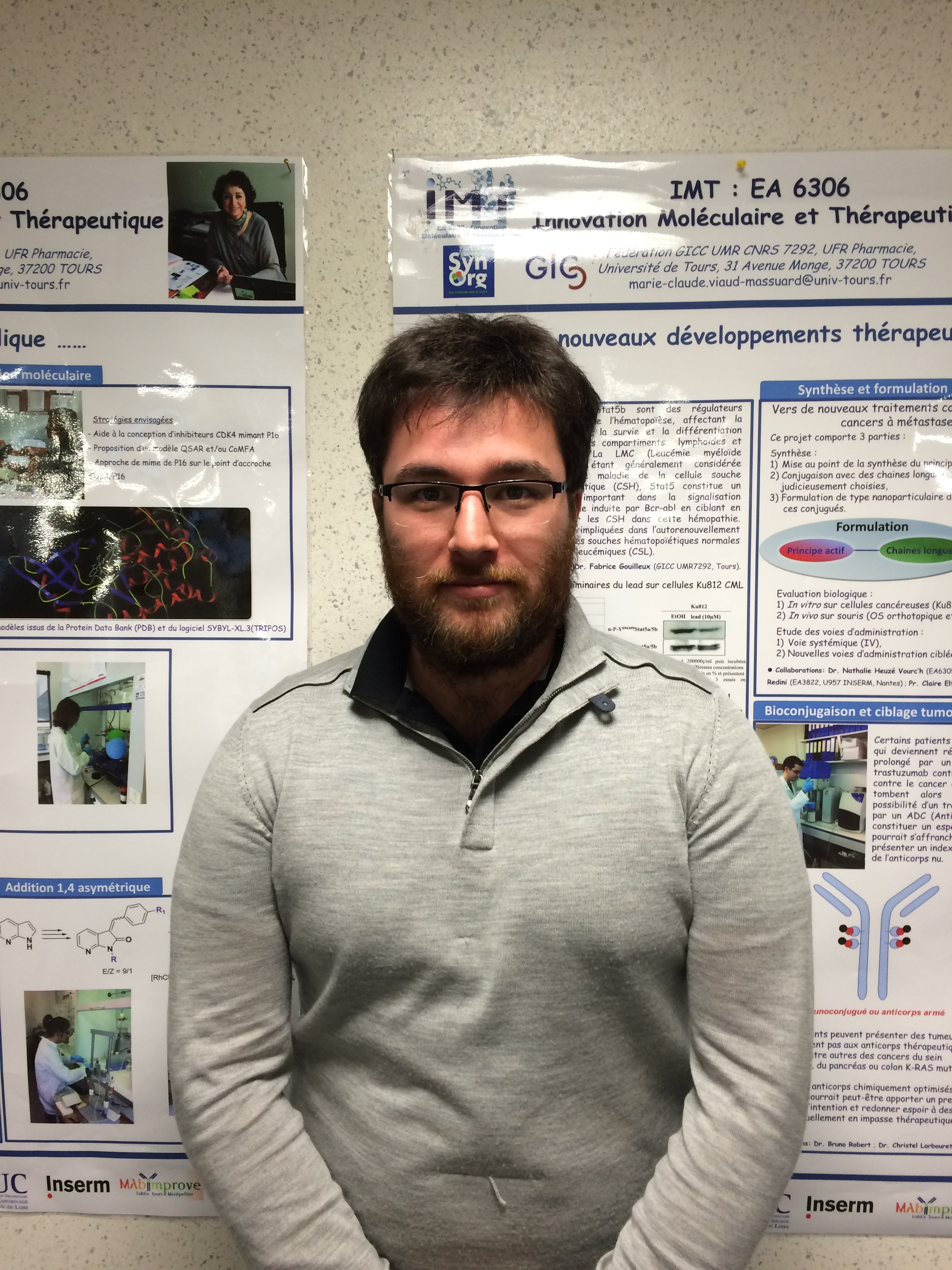 Fév 2016 : Nous accueillons Francesca Bryden (GB) dans notre équipe pour un stage post-doctoral de 2 ans, financé par le Labex MAbImprove. Elle travaillera sur la conception et la synthèse d'immunoconjugués (ADC) originaux pour une application en oncologie.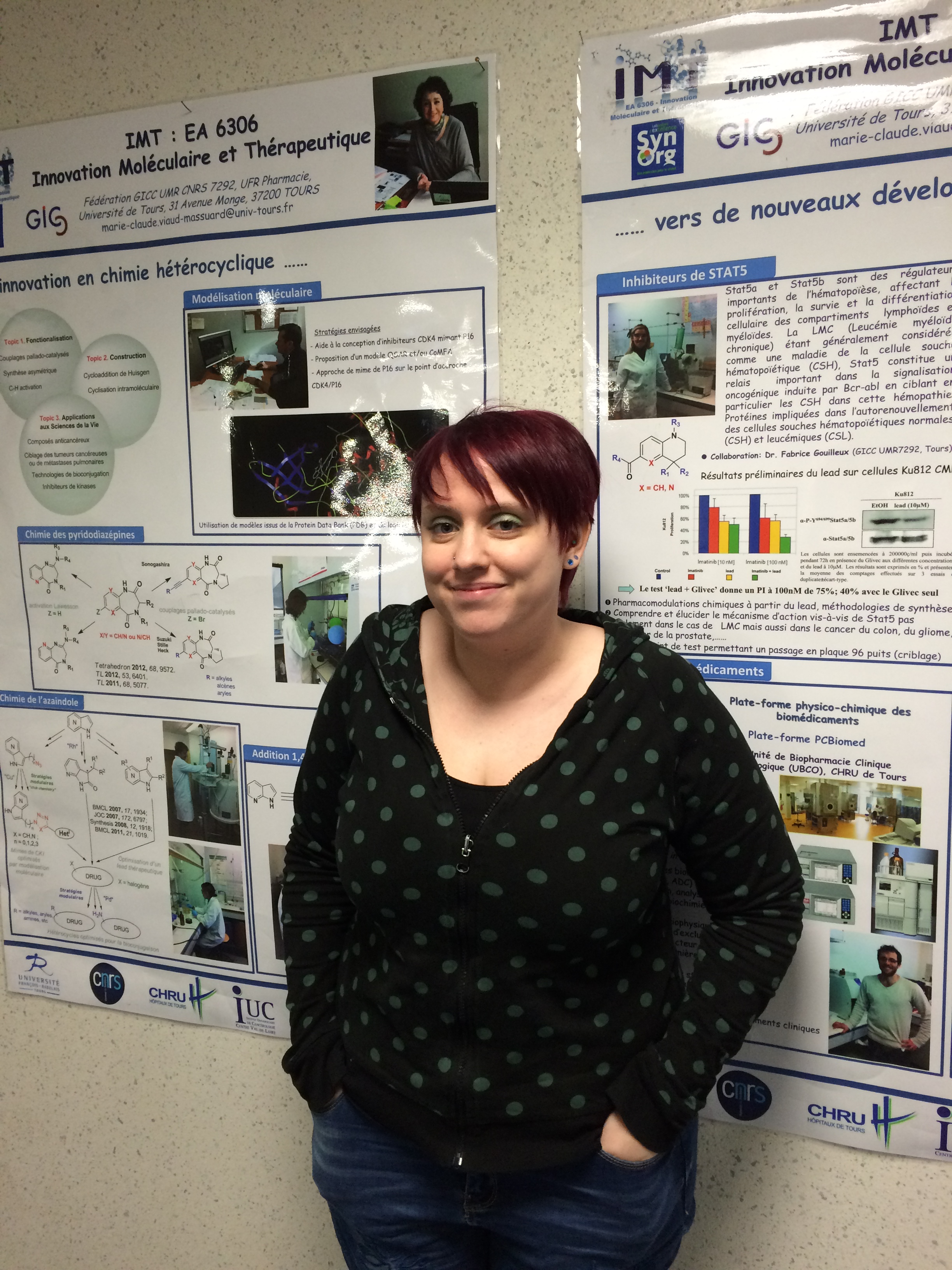 Janv 2016 : Emilie Gandon a rejoint notre équipe pour 6 mois de stage de Master 2 sur les interactions entre un anticancéreux et les chambres implantables, en collaboration avec le CHU de Tours.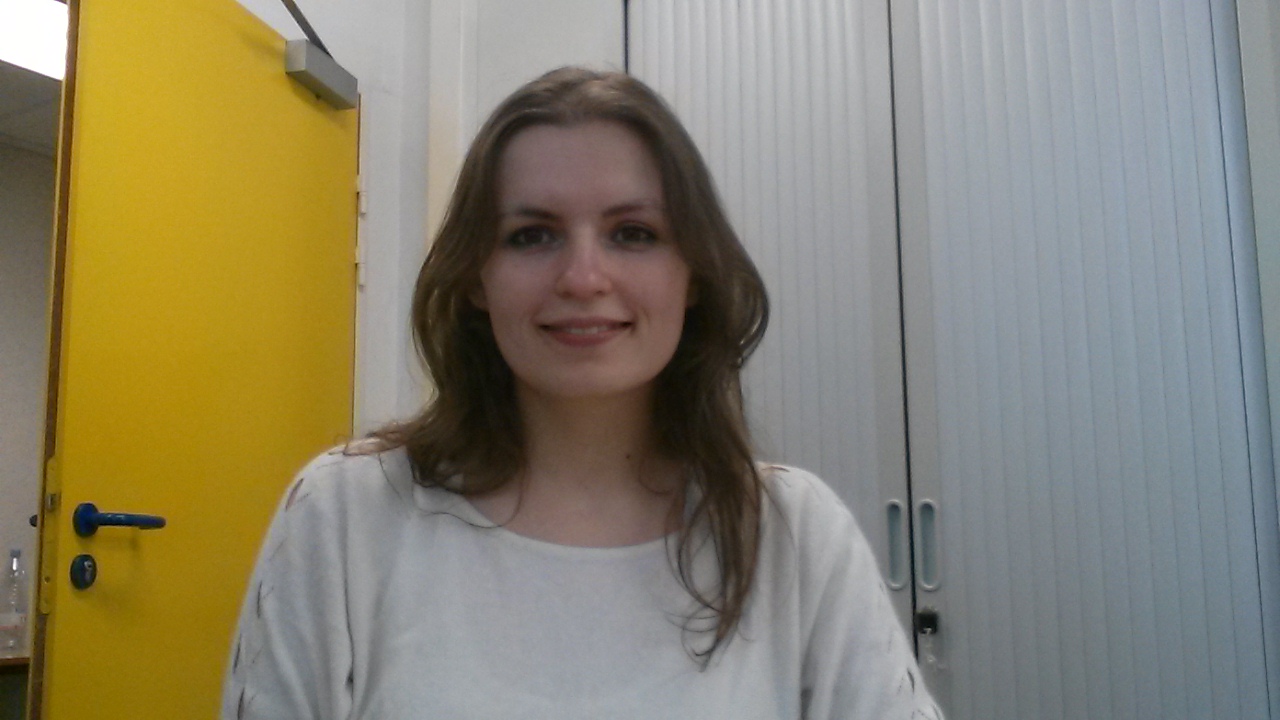 Nov 2015 : Amina Moutayakine a rejoint notre équipe pour 4 mois de stage en tant que Doctorante 3ème année de thèse de l'Université Hassan II de Mohammedia en synthèse organique.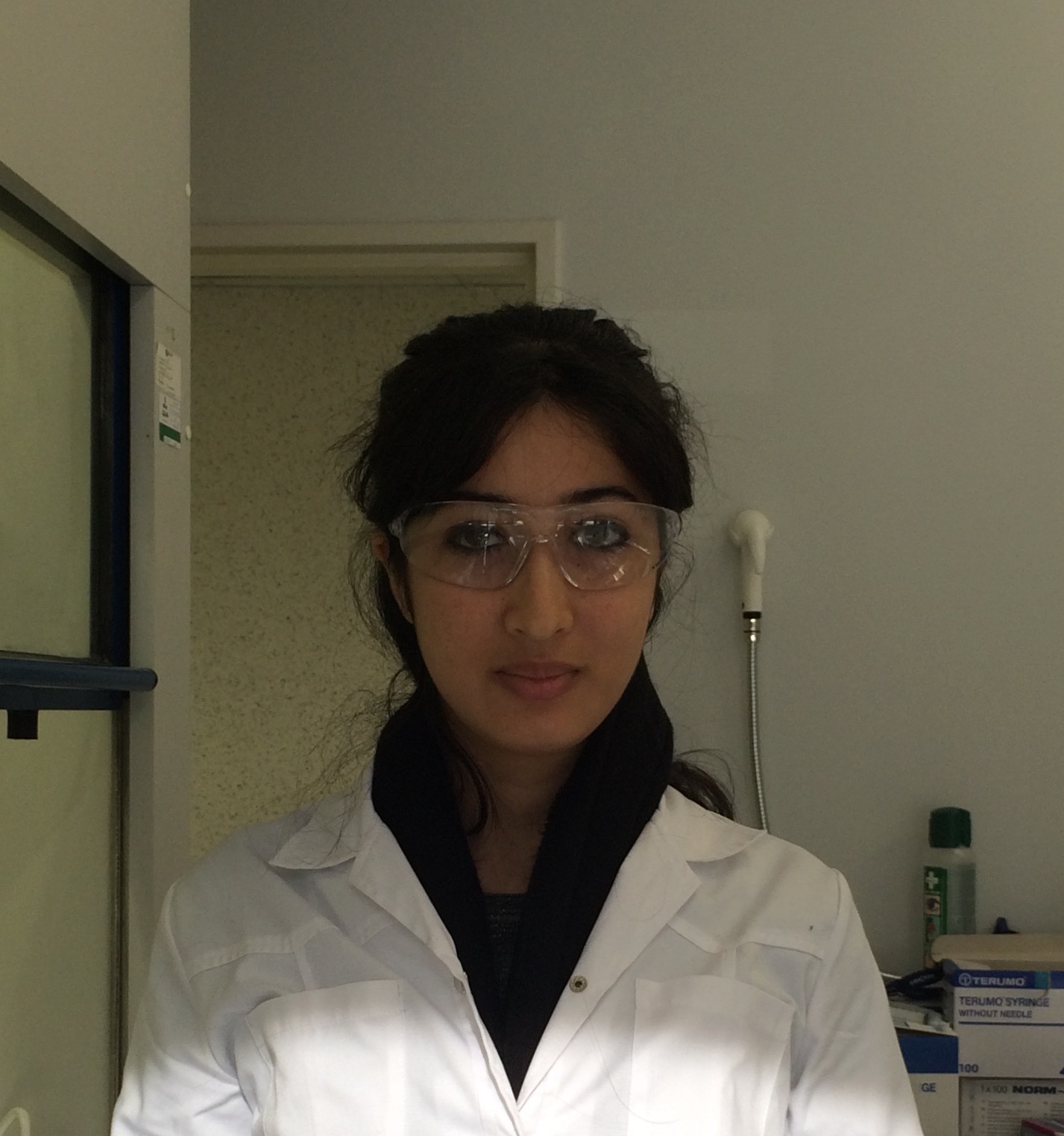 Oct 2015 : Prix de l'affiche scientifique pour Camille Martin et Ludovic Juen au 28éme colloque de Biotechnocentre 2105 (Seillac).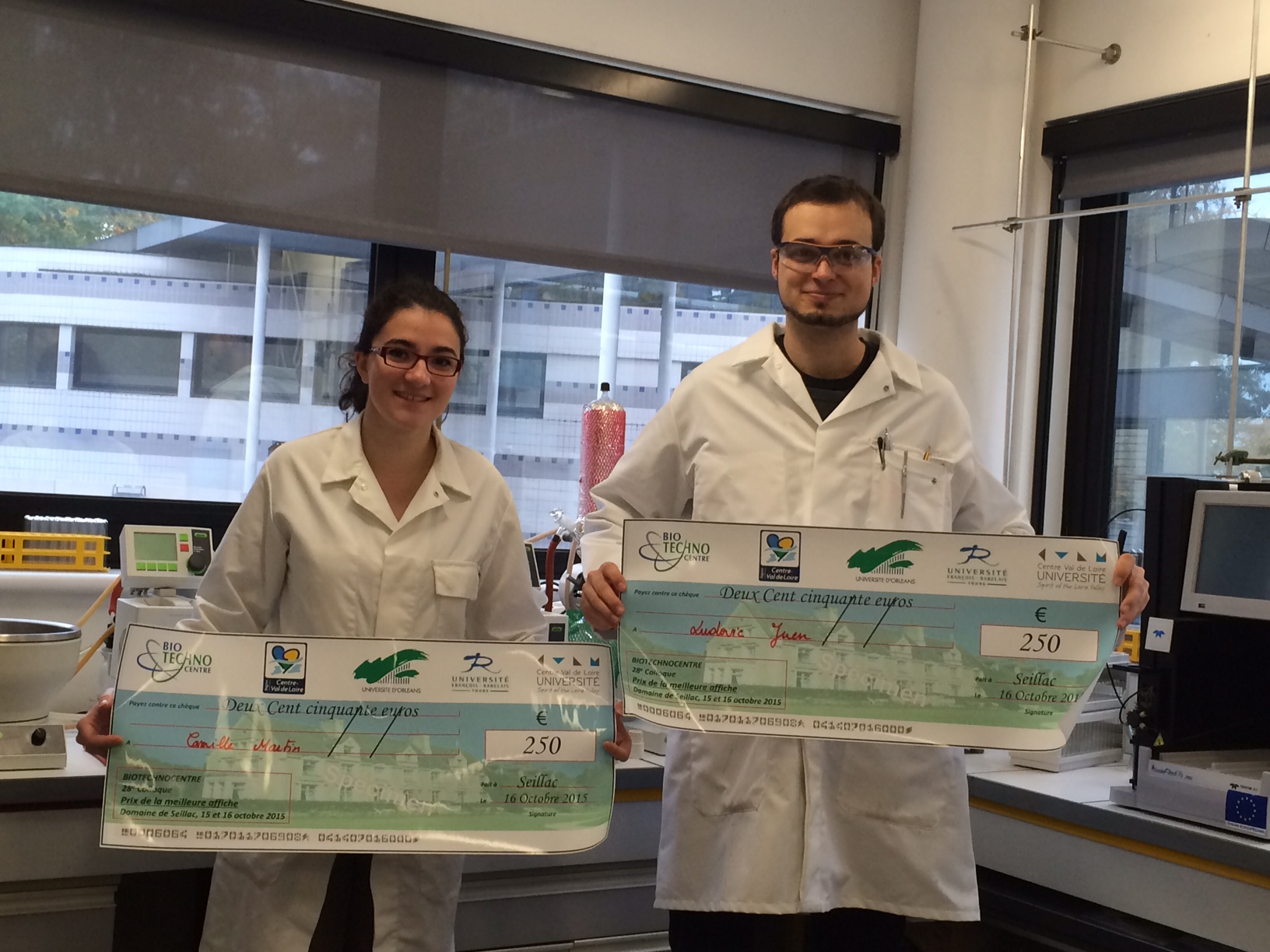 Oct 2015 : Audrey Desgranges a rejoint notre équipe pour 8 mois en tant qu'Ingénieur de Maturation SATT sur le projet Microcap.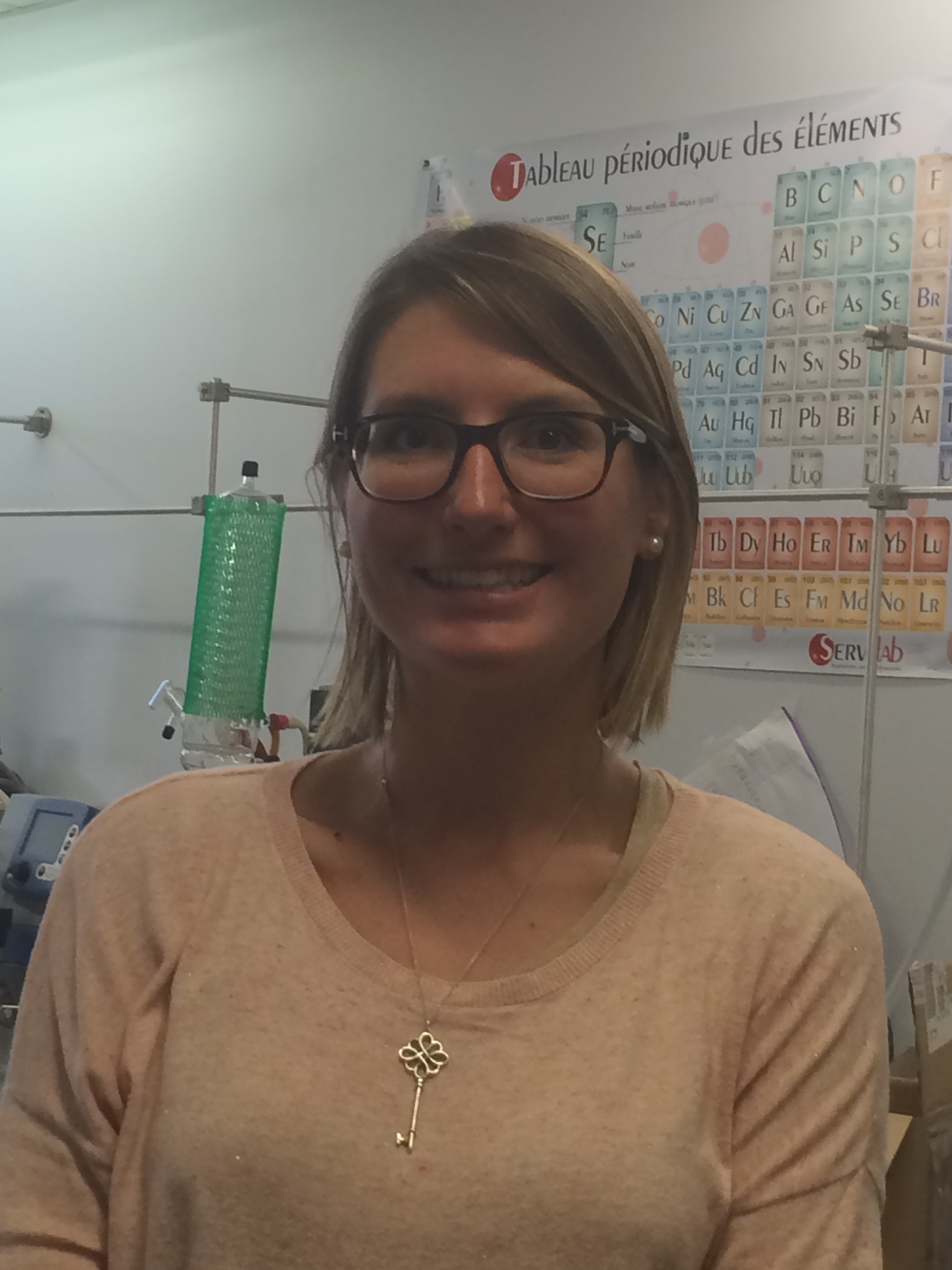 Oct 2015 : Soutenance de Thèse d'Espérance MOINE (ISP, laboratoire RICM) le 09/10/2015 à 14h dans la salle des actes de l'UFR des Sciences Pharmaceutiques. "Conception, Synthèse et Evaluation de Nouvelles Imidazoazines Anti-Apicomplexes à Visée Thérapeutique" co-encadrée par Dr C. Deneveault-Sabourin.

Sept 2015 : Bienvenue à Núria BOIXAREU BALAGUE et Enric LIZANO GISPERT, deux étudiants ERASMUS de 5ème année de pharmacie de l'Université de Barcelone, qui ont rejoint le laboratoire pour un stage d'un mois en synthèse organique.